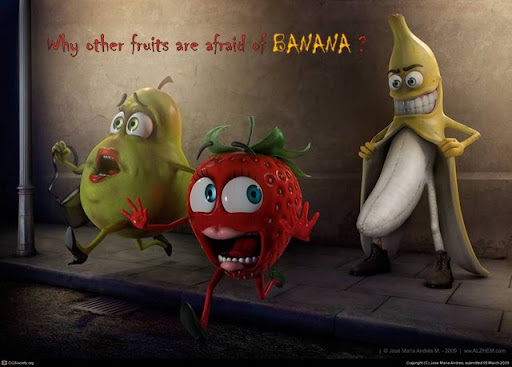 Picture adapted from e-mail.
Was checking my e-mail because I'm lazy to start my assignment when the title
'Why other fruits are afraid of banana
' drew my attention~
Well. . the picture explains it all~ It did gives me a good laugh~
Time to back for work =.="
signed off reluctantly at 6:40 p.m.